Our history
'Jade' was a venture started in 2005.

In 2006 Jade Logistics started to build home assembly nursery furniture in the North East of England. For several months 1 van with 2 men travelled up the A1 and the A19 on a daily basis. Jade were then asked to cover the Birmingham area. Then the Norfolk area. Then the London area. Before long Jade were delivering and building furniture throughout the whole of England and Wales.
It soon became apparent that there was a market for the deliver & build service of children's home assembly nursery furniture. We began to visit the nursery shows throughout the UK, from Earls Court to Harrogate. Gradually more customers were added to the Jade Logistics portfolio.
Jade now not only offer a full deliver and build service for many of the country's top furniture suppliers but also now build for private individuals as we have discovered (not that many of us didn't already know) that the majority of the people throughout the UK dislike building home assembly furniture, or prefer to have it professionally assembled.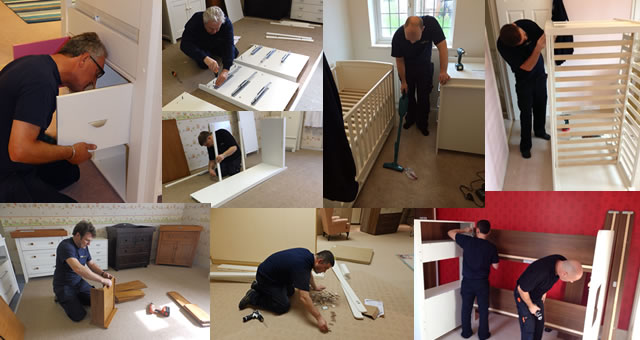 Our ethos

We want everyone involved in the process of delivering & building home assembly furniture to remember why they do it. It is for the customer. They are the people who keep Jade busy. They are the people who have bought the furniture. They are the people who deserve the 'Wow' factor.
The whole process from start to finish is based around the customer.
A convenient time is arranged to attend the customer's home. The fitters arrive. They take off their shoes when they enter the home. They carry the goods upstairs as carefully as possible. Once in the room of choice the boxes are open and the packaging is placed into waste bags. The cardboard is folded carefully and taped securely. The furniture is built and placed where the customer requested. All doors and drawers are lined up. The packaging is taken away and the carpets are vacuumed. Once the room is ready the customer is called upstairs to take a look. This is the best part of the whole delivery, the customers face when they see their furniture fully built.
We love delivering that WOW factor; it is the best feeling in the world.